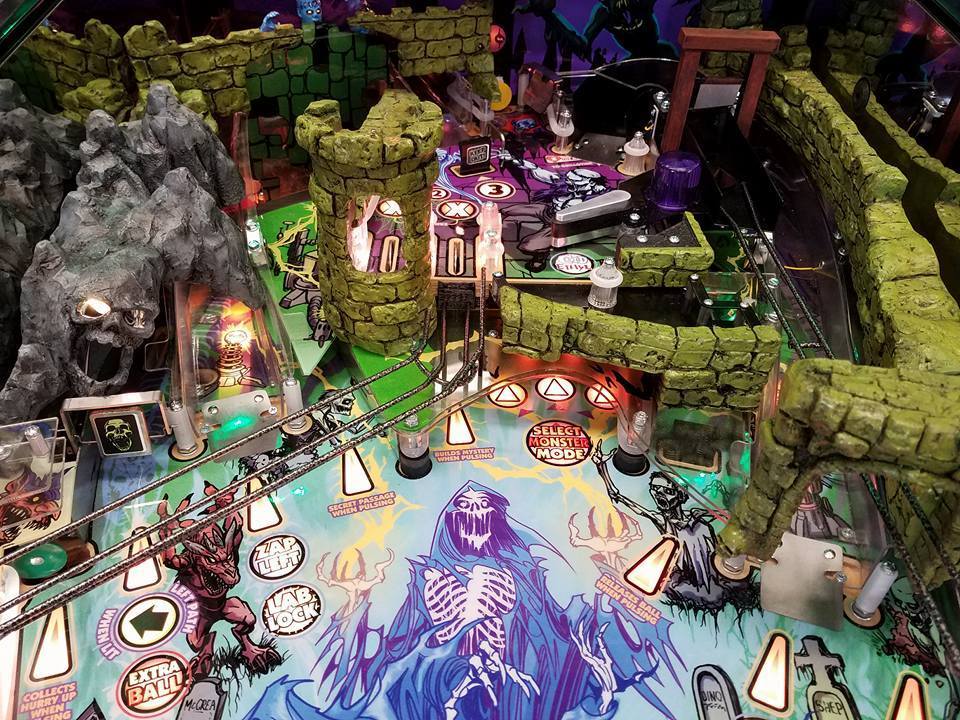 Alice Cooper pinball machine for sale in Australia.
GAME IS LIMITED TO 500 UNITS WORLDWIDE!
FEATURES:
10 classic songs from Alice Cooper
6 Instrumental songs from Matt "Piggy D" Montgomery
Working guillotine toy
Castle physical 2 ball lock with moving Frankenstein Monster to battle
3 controlled drop targets (2 Danesi style locking on lower, 1 on upper castle playfield)
Ball save magnet to bring you back from the dead
Directional magnet hidden in the castle
Cold Ethyl balcony drop lock
11 unique shots
4 different ramp shots
Metal return lane habitrails with unique spiral return on right
4 scoop / castle turret subway access shots
Loaded with castle & monster sculpts by Back Alley Creations
Fantastic art package by Zornow Must Be Destroyed!
Full RGB LED lighting
Beautiful LCD animations
P-roc board system
Alice Coopers Nightmare Castle
IN STOCK NOW
Sell Whatever You Have
But Do Not Miss Out On This Once In A Lifetime Pinball Machine.
Limited Time Only Special: Includes Shaker Motor, Art Blades, Knocker.
Only $12,990.00